Press Praise for 2016 Prieto Picudo Bodegas Belote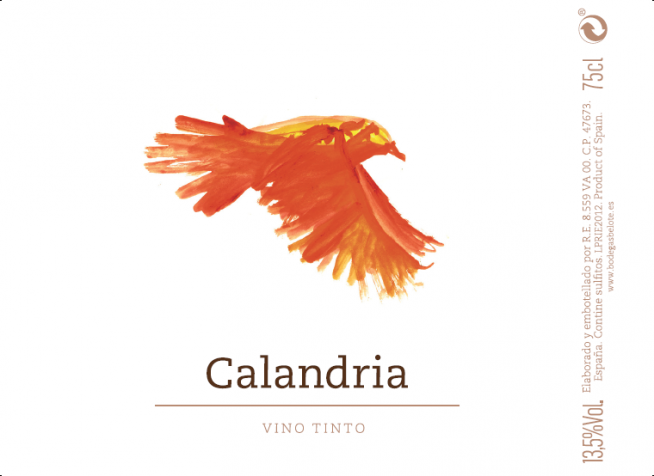 Our October red offering for The Daily Drinker Wine Club members, the 2016 Prieto Picudo Calandria Bodegas Belote, has been garnering praise in the press.
Joanna Simon's Wine Of The Week
Indeed, Joanna Simon has made it her Wine of the Week and her accompanying prose suggests she is really rather tickled by it. As both we and she identified, Prieto Picudo is a rather obscure grape variety, even in its Spanish homeland, Castilla y Leon. It is a thick-skinned variety and as a result the wine it produces can be very dark-coloured, as is this example from Bodegas Belote. You can read Joanna Simon's full write-up and tasting note on the Joanna Simon blog.
Whilst the 2016 Prieto Picudo Calandria Bodegas Belote is not available to buy from our Bowes Wine online shop, you can purchase it from the The Daily Drinker website. You don't need to be a member of our Daily Drinker Wine Club to purchase the wine but sadly you will pay the full retail price of £13.75/bottle; Daily Drinker members benefit from a 10% discount and pay just £12.38/bottle. The minimum order quantity is six bottles but this can be a mix of any six wines. Standard delivery charge is £7.50 but we offer FREE delivery for 12+ bottles.
Taste the wine at our London tasting on 29th November
This delicious Prieto Picudo is just one of the many wines we'll be showing at our London tasting on 29th November at 67 Pall Mall. One part of the tasting will be a celebration of The Daily Drinker's tenth birthday at which we'll be showing some of the club's favourite wines, red and white, both from this year and from the last decade. The other part of the tasting will be full of tempting bottles from Bowes Wine's offerings, again both recent and more historical.

All attendees will be warmly welcomed with a glass of our delicious house champagne -NV Blanc de Noir Champagne Larnaudie-Hirault. We hope to see you there! Tickets are limited due to the capacity of 67 Pall Mall and are selling fast - only 20 remaining at the time of going to press. If you are intending to come along, please ensure you buy your ticket in advance (just email Caspar) and as soon as possible. We hope to see you there!