Buy the best gifts this Christmas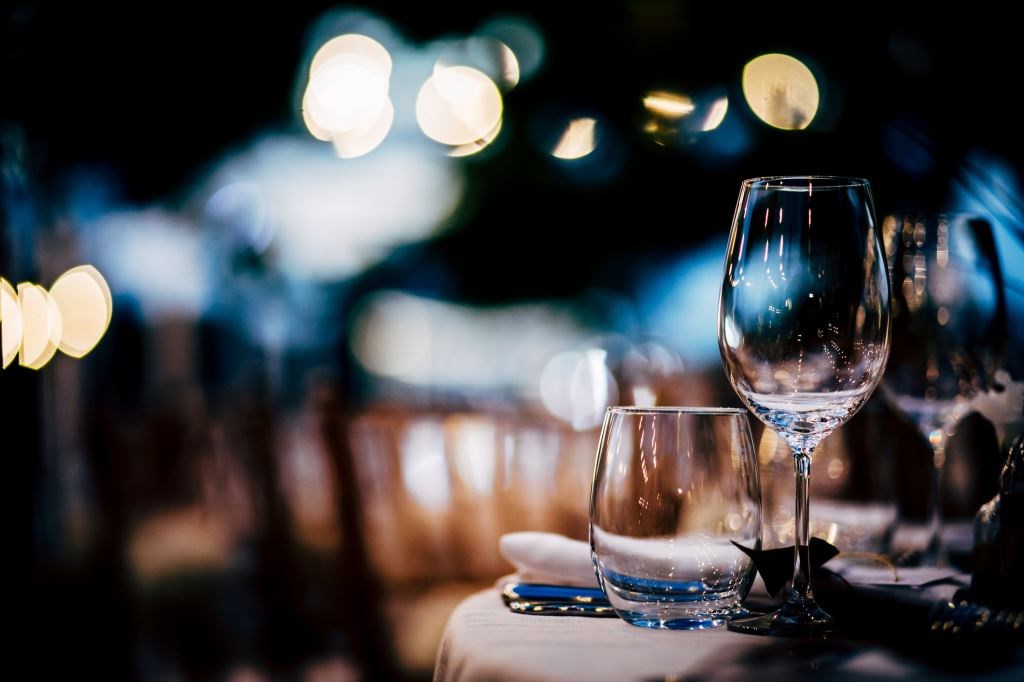 Christmas IS coming...
The festive break gallops towards us full tilt and we've been poring over our wine portfolio thinking about what we might like to drink over Christmas and the New Year.

Conversations about the wine component of Yuletide revelry inevitably expand to take in food. Will it be turkey or shall we go slightly more off-piste with a piece of beef? Cheese is a dead cert. Smoked salmon, yes (although what with the season having been so ungenerous in the UK, we are having to go for the next best thing to a wild fish (see below). So...wine.
Champagne
Well, proceedings surely must get underway with champagne. Our tasting in Pall Mall the other evening was the perfect opportunity to re-familiarise myself with our very own NV Champagne Brut Tradition, Larnaudie-Hirault. It really is utterly delicious, thus we received glowing comments about it all evening. At £26 a inc VAT bottle it's also something of a steal. Email to order.
Smoked Salmon
We are pleased to once again offer peat smoked fish from off-shore farms in Scotland: a full-flavoured meaty mouthful that is extremely satisfying, dubbed by Prue Leith as "the best in the world". We can offer:

125g Hand-finished slices - £12.50
250g Hand-finished slices - £22.95
725g Salmon Sliced Side - £54.85
910g Salmon Sliced Side - £64.95
970g Salmon Sliced Side - £68.50
975g Unsliced Whole Side - £58.75
1.1kg Unsliced Whole Side - £66.25

Delivery date can be specified, a gift message can be enclosed, BUT please be aware that they do every year run out of stock in the lead up to Christmas and when it's gone, it's gone. If this is something you wish to buy for yourself, or as a gift, please do not delay in placing your orders. Email to order.
Wine
Of course, the finest gift any wine-lover could ask for is membership of The Daily Drinker Wine Club, our educational wine sampling club for inquiring minds and palates. Over the last year, Daily Drinker wines have been selected as Wine of the Week on the websites of Wine Communicator of the Year Tom Cannavan and multi-award winning Joanna Simon, as well as more recently grabbing a spot in the Financial Times as one of Jancis Robinson's 32 best dry white wines for festive drinking. Membership prices range from £90 to £360. Browse the website or do contact us for more information.
Mixed Cases
Our tasting last week was such a success that we have decided to offer mixed cases of the wines we showed on the night in question: wines that were starting discussions and being spoken about the most, wines that clearly made an impression.

There follows a trio of mixed cases that should cover all the Christmas bases. These are offered with free delivery. Email to order.

However, if you'd like to mix your own cases (12x75cl) feel free. And do call or email us to discuss your requirements.
Case A: Grown-Up Eclectica - £340 inc. delivery
2 bottles of each of the following wines:
W: 2013 Vin de Fenouillades, Le Soula, France
W: 2016 Soave Superiore Vigneto Runcata, Tenuta de Corte Giacobbe, Italy
W: 2013 Meursault Village Vieilles Vignes, Buisson-Charles, Burgundy
R: 2012 Gigondas, Saint-Gayan, France
R: 2012 Pintia, Toro, Spain
R: 2014 Barbaresco Starderi, Renato Fenocchio, Italy
Case B: Through-the-line Party Wines - £200 inc. delivery
2 bottles of each of the following wines:
SPK: N.V. Brut Tradition, Champagne Larnaudie-Hirault
W: 2016 Assyrtiko, Akrathos, Greece
W: 2017 Roter Veltliner Eisenhut, Eschenhof Holzer, Austria
R: 2015 Xinomavro, Akrathos, Greece
R: 2016 Prieto Picudo Calandria, Bodegas Belote, Spain
R: 2016 Cinsault, Leeuwenkuil, South Africa
Case C: Bargains for Thirsty Guests - £127.50 inc. delivery
2 bottles of each of the following wines:
SPK: 2016 Pignoletto Frizzante Colli d'Imola, Cantina Forli, Italy
W: 2015 Marsanne Enseduna, Vignobles Foncalieu, France
W: 2016 Dafni, Lyrarakis, Greece
W: 2015 Zelen, Zorz, Croatia
R: 2014 La Copa de Bobal, Bodegas Covinas, Spain
R: 2015 Kratosija Classic, Tikves Winery, Republic of Macedonia
As ever with mixed cases, all sold subject to availability. Should we need to substitute a wine, we will advise you prior to completing the order.
Coffee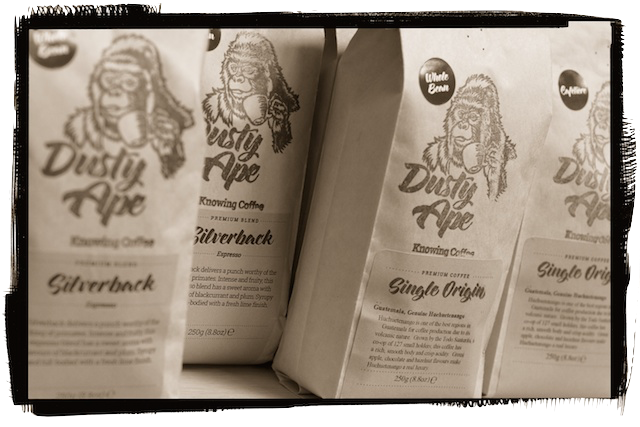 I like coffee. And like wine, it's deffo worth taking time to seek out the good stuff, life being too short to drink the brown swill that so often passes for the fruit of the bean.

For a while I subscribed to a fortnightly coffee delivery service, but cancelled it since it wasn't really providing the rewards expected for the outlay.

Then, I heard rumour of a roastery near our home. I went to investigate and there, on a small industrial estate on a farm near Trowbridge I found Phil Buckley, along with sacks of green coffee beans ready to be roasted to perfection.

Now, I like to find out about things in which I am interested and Phil is an absolute mine of information about coffee, where it's grown, by whom and how. I am now a regular and the wide range of coffees he offers have all been fascinating...and, of course, delicious.

So, whether for yourself or for another worthy bean-worshipper, do have a look at the services offered by Dusty Ape. You can read about their subscription service here.
And we will take this opportunity to extend to all Bowes Wine clients the best of festive wishes for a very happy Christmas 2018.

The Bowes Wine team