The wonderfully fresh 2017 Burgundy vintage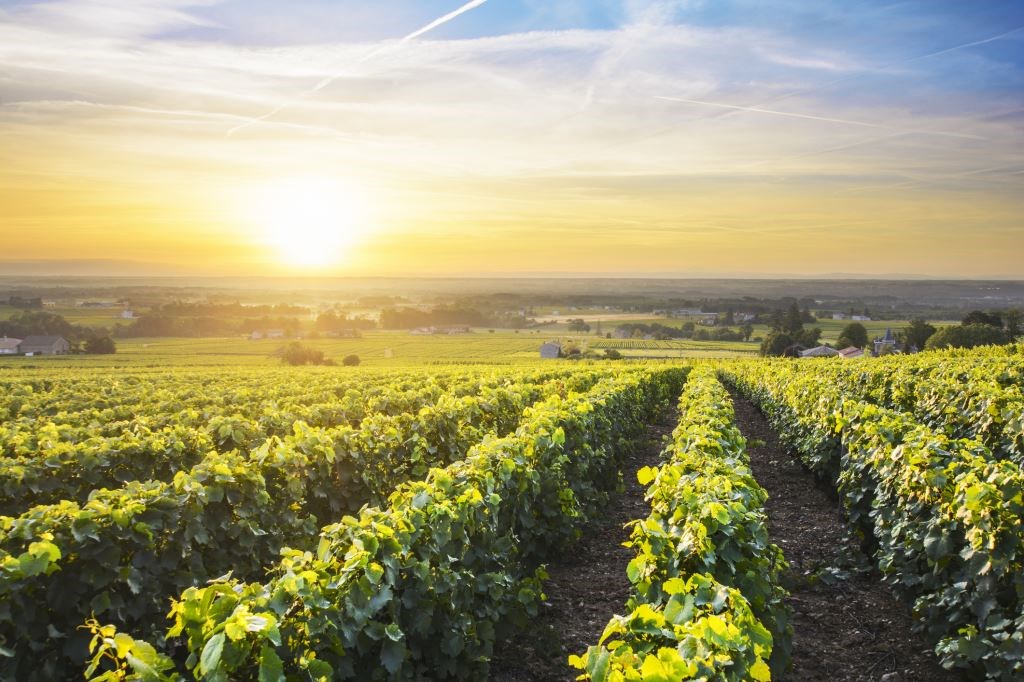 We've been in the throes of the latest burgundy offering of late, not only visiting the region for a week of tastings at the domaines but shuttling back-and-forth to Capital City for a silly number of tastings relating to this latest, 2017 vintage; one week in early January saw me in London on five consecutive days, attending a minimum of two Burgundy tastings each day. It seems that the UK wine trade has talked of nothing other than Burgundy since the start of the year.
The 2017 vintage
Fortunately, we're rather smitten with these 2017 wines. They are bright and buoyant and transparently speak of their origins. And that transparency relates to the delightful freshness the wines display. With wine, it's not quite a case of the more acidity the better, but not far off (especially in these days of near-Saharan conditions during the growing season in many of Europe's vineyards).
Chablis
The vintage in Chablis is perhaps the most especially welcome. Chablis is a wine that is defined by its tensile appeal: that snap, crackle and pop of lemon and lime energy when one takes one's first sip. It really is a wine of marginal latitudes where ripening grapes is an uncertain venture…
…except that it is increasingly rarely so. Vignerons in the region have more often, of late, been harvesting fruit with high degrees of ripeness and the wines exhibit more orange and pear fruit rather than green apple, lemon and lime, and often lack that tension that defines the wine…
…which is why 2017 is so welcome. The '17 Chablis have pop and zizz. They race about on one's tongue and put one's salivary glands on high alert. I love them for their trueness: what the French call typicité.
We are offering some wonderful examples from Domaine Vincent Dampt and Domaine William Fèvre, the latter including many large format bottles (magnums and double-magnums).
The Côte d'Or and beyond
But it doesn't stop there. In the Côte d'Or to the south and, indeed, in the Côtes Châlonnaises and Maconnais further south again, wines are luminously lovely: not fat, but dense; chiselled and defined; mid-spring, rather than late summer.
Our favourites include the wines of Remi Rollin, Michel Lafarge, François Lamarche, Camus Bruchon, Odoul Coquard, Jean Pascal and Bachelet Monnot, and we have recently added the wines of Bouchard Père et Fils to our offering - "bright, buoyant wines of great loveliness".
The future??
One wonders how many more of these vintages we will experience. Chester Osborn, the owner and wine maker at D'Arenberg in Australia, recently opined that Pinot Noir will not be viable in Burgundy in 20 years' time. It will be simply too hot. May wine growers then have to switch to growing Syrah (Shiraz) instead? Will all varieties in the northern hemisphere move gradually north as the climate warms? Should I be looking for limestone outcrops in the north of Scotland from which to harvest Chardonnay a couple of decades down the line?
Whatever is the truth for the future, the present truth is that we have a wonderfully fresh Burgundy vintage on our hands and I intend to celebrate by squirrelling away a few cases that I can enjoy in the years to come…hopefully not whilst reminiscing about temps perdus at the same time…
To buy these wines...
Click on the relevant link below: