Last word on 2018 Bordeaux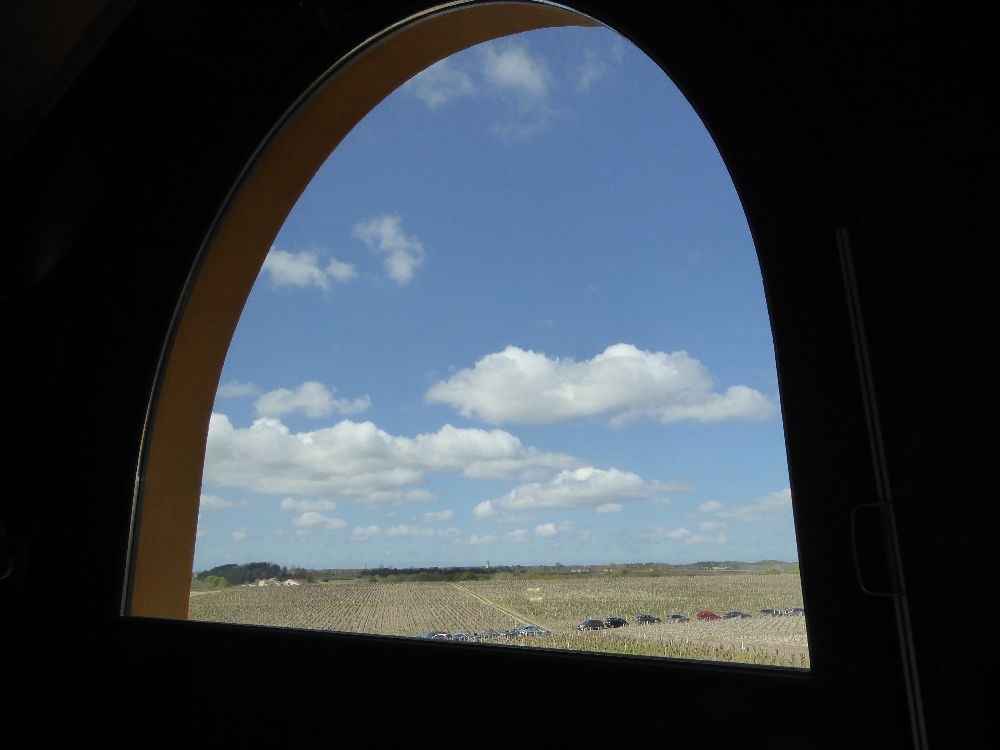 The end of the 2018 Bordeaux en primeur campaign
I am very happy to report that the 2018 Bordeaux en primeur campaign has rolled to a full stop.
It is clear that a great many very good wines were made from this harvest; equally clear that there is a great deal of fabulous claret sloshing about in the cellars of the region following earlier superior vintages in 2015, 2016 and 2017 (I would also include 2014, as I am extremely fond of the style of wine that year produced: a happy situation, since they are generally significantly cheaper than their descendants).
Ongoing demand
As ever, there is a tranche of wines that remain in demand, despite vastly inflated tickets. I do wish people would stop buying them as it is only encouraging future pricing shenanigans.
Ongoing availability
And there's another, much larger tranche that is left on the shelf, not having target labels for the collectors of the world. For the claret-drinking public, these are surely the wines on which to focus.
And this latter tranche includes a number of Bowes Wine favourites. There follows a short list of such châteaux. Perhaps some contenders for bottling in larger sizes?
Email Caspar if you are interested in securing any of these wines.
Bowes Wine Favourites
2018 Château d'Aiguilhe, Castillon Côtes de Bordeaux
£189 in bond a dozen Drink 2023-2030
"Extremely deep crimson. Notes of purple! Polished, slightly raw fruit. Very dramatic! Sweet and round with the fruit almost obliterating the tannin. A real statement. This could be useful for relatively early drinking even if it's not that subtle. Dry finish and just that slightly green undertow." Jancis Robinson (N.B. I found all the Niepperg wines to be utterly delicious and with sensible abvs (unlike many other '18s))

2018 Clos de l'Oratoire, St Emilion
£351 in bond a dozen Drink 2024-2031
"The 2018 Clos de l'Oratoire is another stunning wine in Stephan von Neipperg's range. The greater presence of Cabernet Franc, along with a move towards earlier picking, no SO2 at crush and less oak influence are some of the factors that have completely transformed Clos de l'Oratoire from the powerhouse it often was to a wine of total and exquisite finesse. Inky dark fruit, lavender, sage, and mint give the 2018 striking aromatic depth, but it is the wine's total sense of harmony that impresses most. The 2018 is fabulous. That's all there is to it." Antonio Galloni
N.B. Another Niepperg wine.

2018 Château Grand Puy Lacoste, Pauillac
£335 in bond per 6 Drink 2025-2040
"Black core with wide purple rim. Great purity of intense, ripe but fresh black fruit. The fruit flavours are ripe not overripe and scented with cassis and blueberry yet overall there is a freshness to balance the fruit and that rocky/pencil quality that was also on the Lacoste-Borie. Darker and more mineral on the palate, then really bright on the finish with refined tannins. There's a real elegance here thanks to the purity of the fruit and the finesse in the tannins. Harmony and finesse right to the end. A very good year for Grand-Puy-Lacoste." Julia Harding MW

2018 Château d'Issan, Margaux
£285 in bond per 6 Drink 2025-2038
"Deep core and cherry rim, not quite as black-hearted as most Bordeaux 2018s. Intense ripe cassis that is pure Cabernet. Nicely savoury too. Chewy and quite oaky on the palate, the tannins thickened by the oak but very smooth. Dense and still fresh. Very good." Julia Harding MW

2018 Château Lilian Ladouys, St Estèphe
£186 in bond a dozen Drink 2024-2035
"Black core with purple rim. Lively and open on the nose, a touch floral as well as plenty of black fruit, plus an attractive savoury black-olive-like layer even though the oak is quite evident too. Lots of everything. Really chewy on the palate, compact, dry tannins but they are not overworked. Freshness on the finish though the tannins block the very end." Julia Harding MW

2018 Château Meyney, St Estèphe
£123 in bond per 6 Drink 2025-2038
"The 2018 Meyney is powerful, dense and super-expressive. Gravel, game, scorched earth, smoke, licorice, incense and spice infuse this potent, virile Saint-Estèphe. The fruit profile and oak integration point to a transition towards a less extracted style. Even so, there is plenty of the richness readers have come to expect from Meyney." Antonio Galloni
2018 Château Sociando Mallet, Haut-Médoc
£300 in bond a dozen Drink 2026-2040
"The 2018 Sociando Mallet is magnificent. Deep, powerful and resonant, the 2018 has so much to offer. Black cherry, plum, leather, licorice, gravel, cloves, licorice menthol and chocolate meld together in a wine of real distinction. There is a real sense of density and textural resonance that makes the 2018 compelling. Stated simply, the 2018 Sociando is magnificent. Don't miss it." Antonio Galloni
Email Caspar if interested in securing any of these wines.