What a wine tasting it was!
Bowes Wine London Tasting
What a showing; what a turn-out. Last Thursday's London tasting goes down in Bowes Wine annals as one of our best and busiest to date.
Almost eighty people came down to the St James's Room at 67 Pall Mall to taste forty-one wines red, white, sparkling and fortified and hailing from France, Italy, Cyprus, Greece, Austria, Turkey, Portugal, South Africa and Spain.
The Daily Drinker's 10th Birthday
It being The Daily Drinker's tenth birthday celebration, we were pouring some of the club's most popular wines to date in the form of varietal wines from grapes such as Pignoletto, Xynisteri, Garganega, Plyto, Nascetta, Roter Veltliner, Trousseau, Kalecik Karasi, Kotsifali and Baga.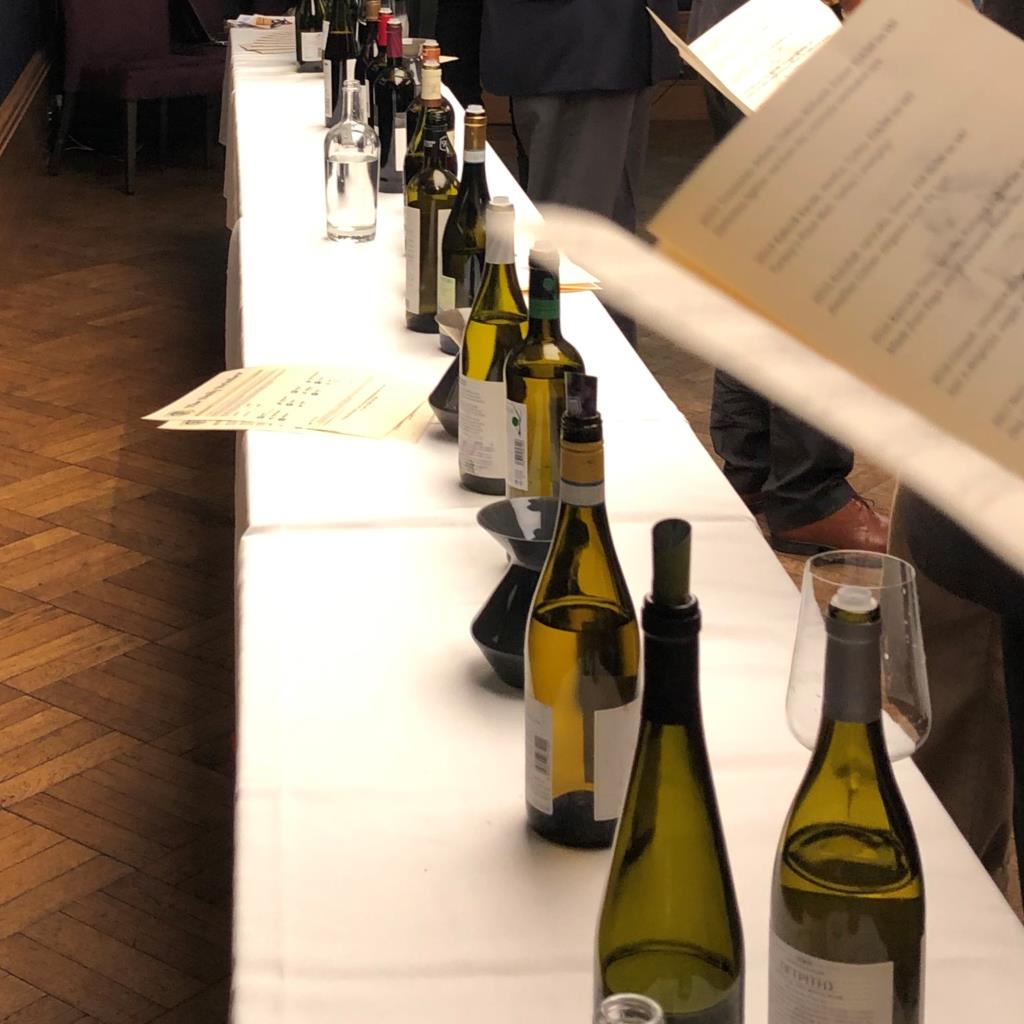 New Greek wines - Akrathos
In addition, our good friend Mark Rachovides was present to, um, present his fabulous Assyrtiko and Xinomavro from his winery in Halkidiki: the debut releases that have already earned great praise in the press, with Jancis Robinson selecting the Assyrtiko as one of her 32 dry whites for festive drinking in her Financial Times article, "The best white wines at Christmas".
Bowes Wine
And of course Bowes Wine was well represented. As ever our house champagne Larnaudie-Hirault was extremely well received. Then there were white wines from Burgundy, the Loire and the Rhône, along with a stunning northern Italian and a glittering Santorini wine.
Reds represented Italy's far north and far south, a spread of burgundies, a super-Syrah from Spain and a slew of brilliant Spanish reds presented by our friend Zoran, who has imported some of the Ribera del Duero and Toro's finest wines for years.
And what better way to round off one's evening than with a pair of brilliant madeiras from Barbeito, a rich Bual and a complex and fascinating Sercial.
Plates of charcuterie and cheese were despatched faster than a small, out-of-condition gazelle on the African plain.
Keep your eyes out for the date of our next tasting in Spring 2019.